Hotel
Magnolia
3 star hotel near Venice and Treviso
Who we are
A story that began in the years 800
It rises by the end of years 800 onthe Via Napoleonic (called Via Terraglio-SS13) along which, by going for villas, we can see that the Venetian aristocracy allowed luxury holiday residences in the countryside; this old villa was in fact one of these: over the years it has undergone several transformations becoming today a charming Hotel.
rooms
Comfortable rooms
TV, telephone and mini-bar
Our 30 rooms are provided with all comfort, included TV, telephone and mini-bar.
Buffet
Buffet breakfast
included
We provide a buffet breakfast included in the room price.
Position
Central Position
well served by public transports
The Hotel is located in Preganziol, in a perfect position to reach Treviso or Venice.
The Rooms
Comfort, simplicity, elegance
In the quiet rooms overlooking the garden, our guests have access to a fast internet connection and a large plasma TV with satellite channels.
Overall the Hotel has 30 rooms, 5 of which are located in the annex building with terrace and separate entrance.
FROM MAGNOLIA TO CRYSTAL
The services
The hotel has the big advantage of being able to enjoy a variety of services (at only 30 meters) in the homonymous property of Hotel Crystal ****, where our guests can use for free (click on the icons for details):
Our guests can also enjoy a a generous breakfast buffet that we normally include in the price of the room.
If necessary there is our bar available as well, not only for great coffee but also offering croissants and brioches for every taste.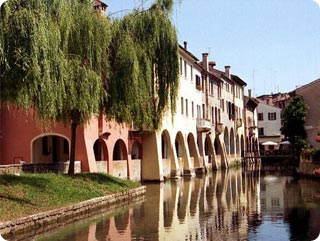 Contacts
Write to us. We'll be happy to satisfy all your needs
Fill in the box below to have more informations about our Hotel
Where we are
To sleep between Treviso e Venezia
Magnolia Hotel is located in Via Terraglio 31022 a Preganziol (Tv), in a privileged position between Treviso and Venice.
Address
Via Terraglio 136 – 31022 Preganziol TV
Mail
info@magnoliahotel.it